Last Updated: March 14, 2016
Home | 2015 - 2016 "All-In Price" Discounted Rental Rates | 2016 Direct-with-Owner Rental Deals | 2016 Rental Availability Calendar
2017 Direct-with-Owner Rental Deals | 2017 Rental Availability Calendar | Property Description | Guest Reviews
Unit & Resort Amenities | Photo Gallery | Terms & Conditions | Map & Location | Contact & Reservations
Crescent Beach Condo Rental Rate Links | Site Map

Sun, Sand & *Save 20% to 35%* per Week
Siesta Breakers #603
Gulf Side Beach Condo – 6th Floor – Gulf, Beach & Pool Area View
Direct-with-Owner "All-In Price" DISCOUNTED RENTAL RATES from $1,097 to $1,795 /Wk
SAVINGS from $390 to $727 /Wk depending on the Season

Click onto the Midnight Cove #532 & Midnight Cove #714 Logos below and
View Additional Siesta Key Rental Options at Midnight Cove (bayside) Vacation Condominiums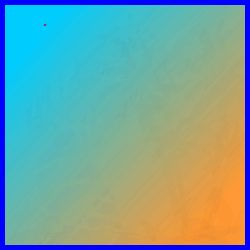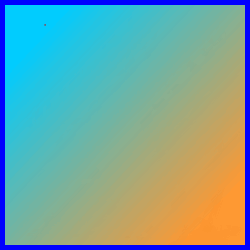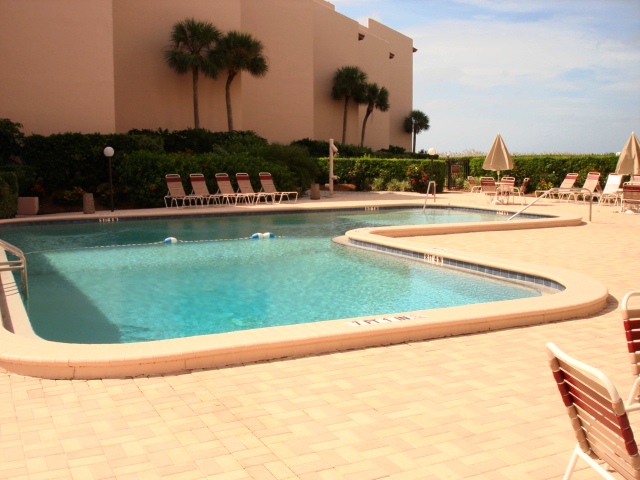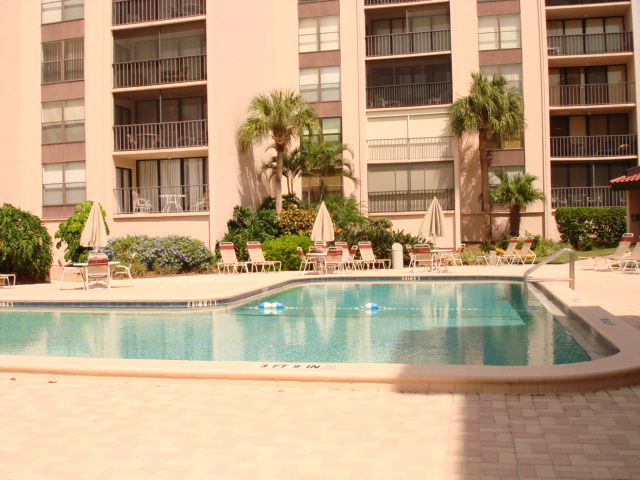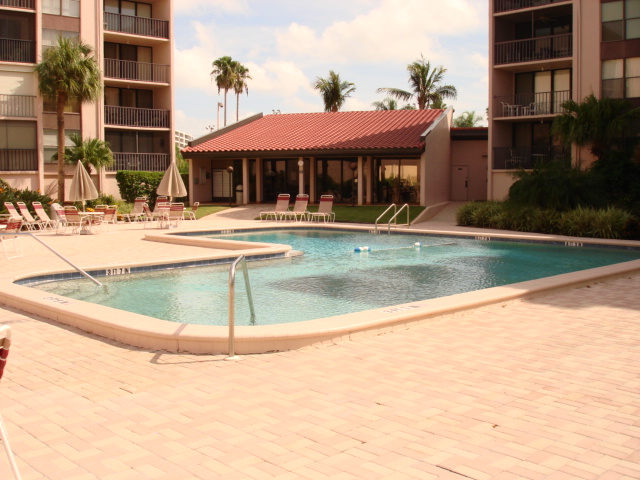 Person-to-Person Payments Accepted

PayPal (Visa, AMEX, MasterCard, Discover, and e-Checks)



Wells Fargo, Bank of America, Capital One, Chase, US Bank, and FirstBank customers can send Person-to-Person payments to owner's e-mail address.

Wells Fargo SurePay Chase QuickPay (Chase bank account required)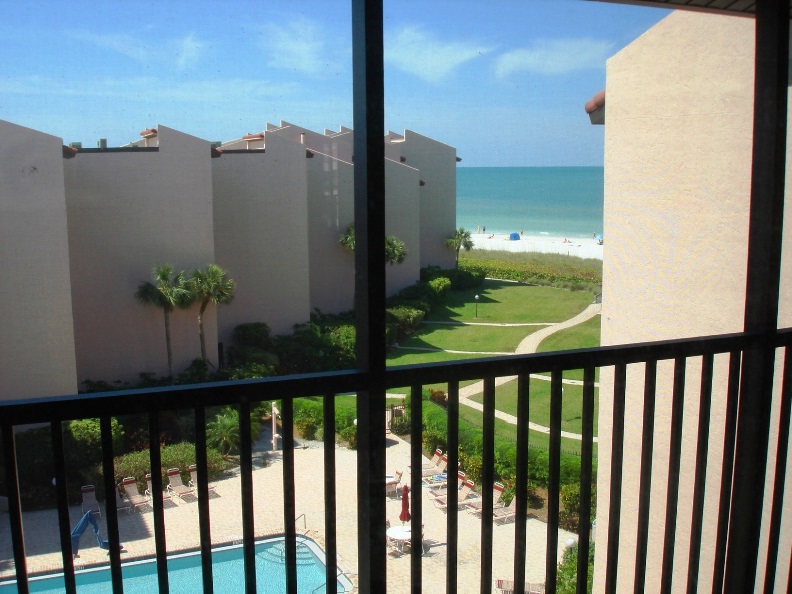 Siesta Breakers #603 is a Gulf Side Beach Condo, 6th Floor, with a Gulf of Mexico, Crescent Beach & Pool Area View from a spacious Screened Lanai, and with all Gulf Side Beach Amenities Access at Siesta Breakers resort condominiums (north building), in Siesta Key, FL, located directly at the end of Stickney Point Road where it intersects with the main thoroughfare, Midnight Pass Road, offering easy access onto and off this increasingly popular tourist destination, an 8 miles long barrier island just offshore of Sarasota, with the Intra-Coastal Waterway of Roberts Bay and Little Sarasota Bay on the east side, and the azure waters of the Gulf of Mexico and Crescent Beach on the west side, with some of the most beautiful, soft, pristine white quartz sand in the world.

This ideal location also puts Siesta Breakers in the center of Crescent Beach, and for your added convenience, near 3 Shopping Centers within walking distance, a full service grocery store with a deli counter offering both hot and cold foods directly across the street, a nearby drug store with a post office and PC's available, a courier service, an assortment of stores, shops, boutiques, and salons, a liquor store, fine restaurants and entertainment, and seafood houses, even a marina with boat, kayak, jet-ski, scooter, scooter car, and bike rentals, and fishing and para-sailing charters also available.
Siesta Breakers #603 Guests have complete access to all Siesta Breakers resort amenities, including:
Large Heated Pool ("L" shaped) Paver Pool Deck with Tables, Umbrellas, Lounges, Chairs, and an Outdoor Shower Wi-Fi Access (available in the pool area) Private Beach Area , with Lounges & Chairs (250 Feet from the condo) 2 Tennis Courts (lighted) Gas Barbecues (in the tennis court area) Restrooms (in the pool area) Clubhouse Vehicle & Pedestrian Gated Property (security code access from beach & street) Paver Entranceway & Driveways Elevators (at east and west ends of the 2 buildings) Reserved Covered Parking Wheelchair Access (to the pool area & Crescent Beach) Rinse Station with Benches (at beach access) Elevated Beach Access Walkway with Benches (through protected wild sea oats growth area)
Siesta Breakers #603 over the years has become a very popular condo rental unit, and for obvious reasons:
Excellent Direct-with-Owner "All-In Price" DISCOUNTED RENTAL RATES offered to Guests Super accommodation Cost Savings received by Guests Area conveniences available because of the Central Location of Siesta Breakers on Crescent Beach Resort Amenities available to Guests at Siesta Breakers Ease of Access to and from the Siesta Breakers property Deposit Payment Options available to Guests (PayPal, Wells Fargo SurePay, and Chase QuickPay) 3% Cash Discount offered to Guests (for 100% no fees deducted deposits or offer void)
Links to Rental Rates of other Crescent Beach Condos Remember to add all the various fees and taxes to the rental rates on the web sites.
Renting Through Condo Association Rental Offices:
Based on 27 years of hands-on experience with Siesta Key condo rentals, Condo Association Rental Offices (a.k.a. phone ops) do well during the busy Feb 1st to mid-Apr Prime Season, then become somewhat redundant for the rest of the year, providing only sporadic rentals to their program participants, most owners lucky if they achieve a 25% occupancy in any given year, equitable rental distribution to participants somewhat suspect, owner supplemented rentals below listed rental rates prohibited, and in some cases owner rentals prohibited outright while participating in the rental program, all resulting in annual rental losses for hapless and all to tolerant owners caught up in the cycle.

Owners who rent their units through Condominium Association Rental Offices or Rental Agents, pay as much as 20% commissions to acquire rentals, fully expecting to be reimbursed for that expense in the premium rental rates charged. Stating the obvious fact here, Rental Offices = Overhead Expense + Association Profit Expectations, and the reality is, You Will Be Paying, via their Premium Rental Rates, and a new innovation, association Administration Fees, a direct result of owners resisting commission % rate increases by the associations looking for additional revenue.

Are you willing to rent through a Condo Association Rental Office, or a Rental Agent, and overpay by a minimum of 20% on a 1 week rental?

On-Line Booking Traps:
Be careful not fall into on-line booking traps on vacation rental property web sites, the largest, and the most recent, the HomeAway group, www.homeaway.com, www.vrbo.com, and www.vacationrentals.com, who in Feb 2016 all rolled out 4% to 9% service fees to users, the service fees supposedly help cover the cost of running the HomeAway websites, including features such as 24/7 customer support and marketing efforts to ensure a quality experience on their sites for both travelers and owners. All pure fabrication, because the HomeAway web sites were purchased by Expedia in Oct 2015 for $3.9 billion, and the service fees are nothing but an attempted money grab to pay for the costs of that acquisition, as the condo property owners who advertise on their rental web sites already pay an annual subscription fee for use of the web sites.

Now I ask you, as a renter looking for the best rental deal that you can find for your family vacation, if your rental amount from the property owner is $1,850 for a 1 week rental, would you be willing to pay an additional $121 service fee to help out Expedia with their debt?
Daily Currency Converter
"Everyday" Deals At-a-Glance!
INCLUDED:
Direct-with-Owner "All-In Price" DISCOUNTED RENTAL RATES include all applicable taxes, parking, utilities (electricity, water, and cable TV), local telephone service, beds made with fresh linens upon arrival, towels, clean-up after departure, and rental office reservation set up fees. There is a refundable security deposit of $300.00 after the return of the unit keys.
THERE ARE NO EXTRA OR HIDDEN CHARGES OF ANY KIND!

NOT INCLUDED:
Travel, car rental, daily maid service, food, entertainment, insurance, golf green fees, long distance telephone service, and other expenditures of a personal nature.

ARRIVAL & DEPARTURE:
For your convenience, you may arrive as early as you like before 4:00 PM on your arrival date, and use the common areas on the Siesta Breakers property (tennis courts, pools, lounges and chairs, private beach area, and restrooms), until you can access Siesta Breakers #603. You may also stay as late as you like after 10:00 AM on your departure date, and use the common areas on the Siesta Breakers property. Just be sure to park your vehicle in one of the visitor parking spots in front of the rental office, and not in the Siesta Breakers #603 reserved parking spot. Your unit key will open the restrooms in the pool area, as well as the tennis court gate, and you will have the access code for the security gates.

To help make your stay at Siesta Breakers #603 an enjoyable one, a comprehensive Arrival & Departure information package will be provided to give you an advance opportunity to begin planning your Florida sun vacation activities, including arrival and departure check lists, emergency contact information, what you should bring, property restrictions, safety, and the Rules and Regulations of Siesta Breakers Condominium Association Inc. Siesta Key and Sarasota area street maps will also be provided so that first time visitors, and returning visitors to the Siesta Key can more easily navigate the immediate area around Siesta Breakers.

"WHAT'S NEARBY"?:
What's Nearby information (street addresses, telephone numbers & web site addresses) will be provided so that guests can easily and quickly locate nearby food stores (10), rental businesses (8), restaurants and bars (162), shopping malls (8), and area attractions (14). If arriving a day early, or just want to enjoy Siesta Key, and Sarasota for an additional day or two, nearby Sarasota area hotels are also listed (25).
Home | 2015 - 2016 "All-In Price" Discounted Rental Rates | 2016 Direct-with-Owner Rental Deals | 2016 Rental Availability Calendar
2017 Direct-with-Owner Rental Deals | 2017 Rental Availability Calendar | Property Description | Guest Reviews
Unit & Resort Amenities | Photo Gallery | Terms & Conditions | Map & Location | Contact & Reservations
Crescent Beach Condo Rental Rate Links | Site Map